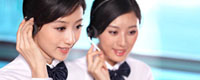 Name: Cassie.Huang
Tel: +86-755-27864416
Mobile: +86-15989366182
E-mail: cassie@rxxdisplay.com
Skype: cassie_1191
QQ: 2850818618





Company News
>> BOE OLED panel officially approved by Apple iPhone 14 11th,April,2023
Last week, Chinese panel maker BOE's AMOLED panels were certified by Apple Inc for iPhone 14, according to upstream and downstream information of the industry chain.
Last Thursday, BOE received a notice from Apple that the certification of iPhone 14AMOLED panel had been passed. BOE will be put into mass production in July ahead of schedule, with bulk shipments starting in September. This certification was approved earlier than the previous iPhone 12 and 13 series on the date of that year.
BOE shipped 6.1-inch panels for iPhone 12 in December 2020 and iPhone 13 in October 2021. Based on past shipment history, we expect to ship at least 5 million AMOLED panels for the iPhone 14 in 2022, the year of certification.
The iPhone 14, which Apple is expected to unveil on Sept. 13, will come in four models: the iPhone 14, the 14 Max (or possibly Plus), the 14 Pro, and the 14 Max Pro. BOE will supply the standard 6.1-inch LTPSOLED panel for the iPhone 14. Apple iPhone14 AMOLED panel information
Information source: RUNTO
In 2022, Apple will purchase a total of more than 90 million flexible AMOLED panels for the iPhone 14, with Samsung Display (SDC) supplying 60 million, LGD 25 million and BOE 5 million, according to industry estimates.
Apple may be scaling back its production plans for the iPhone because of global economic uncertainty. In 2022, Apple will purchase about 210 million flexible AMOLED panels from Samsung Display, LGD and BOE, plus older iPhone 12 and 13 models that are already on the market. The volume structure of the three suppliers is approximately 65:24:11.
According to data from RUNTO, BOE shipped more than 16 million OLED mobile phone panels to Apple in 2021, accounting for about 10% of Apple's OLED iPhone market. In 2022, BOE shipments to iPhone 13 were affected due to a supply shortage of display driver chips. BOE shipped about 9.5 million AMOLED panels to Apple in the first half of the year, up 66 percent from a year earlier despite lower than expected shipments. Based on the current supply pattern, BOE's shipments of AMOLED panels to Apple will increase by about 40% for the full year.
In addition, Chinese AMOLED panel makers China Star Optoelectronics (CSOT) and Visionox are also actively sending samples to Apple.