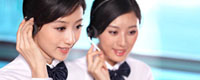 Name: Cassie.Huang
Tel: +86-755-27864416
Mobile: +86-15989366182
E-mail: cassie@rxxdisplay.com
Skype: cassie_1191
QQ: 2850818618





Company News
>> The UK developer of green gallium nitride microLED has raised more than $600,000 9th,Feb,2023
Uk-based Kubos Semiconductors recently closed a $605,000 funding round. The money will help the company push its cubic gallium nitride LED technology into new markets such as AR and VR microLED displays.
The funding came from existing investors, including Turquoise, the UK merchant bank, and its LCIF2 "green technology" fund, as well as individual new investors. This is the company's second round of funding, following a $920,000 Series A round in 2020 led by the LCIF2 fund, which also participated in the latest round.
Proprietary cubic gallium nitride technology greatly improves optical output and efficiency
Founded in 2018, Kubos Semiconductors' unique cubic gallium nitride (" cubic GaN ") technology improves the light output and efficiency of green leds. Specifically, they identified the potential of their proprietary material to convert leds at much faster rates than those developed for hexagonal crystal phases and significantly improve the efficiency of green leds.
The UK developer of green gallium nitride microLED has raised more than $600,000
The image above shows a 25μm(radius) cubic gallium nitride LED with quantum well peaks in the "green gap". Carrier lifetimes in cubic gallium nitride quantum Wells measured at less than 0.5ns show that they are more than 20 times faster than typical C-sided hexagonal gallium nitride leds (≈10ns). (Photo credit: Kubos Semiconductors website)
Using a fabless semiconductor model, Kubos Semiconductors' technology is fully compatible with standard LED development processes on large wafers and enables lower volume production costs. Previously, Kubos Semiconductors has demonstrated the first commercially compatible LED based on gallium nitride cubic crystal phase, promising more efficient solid-state lighting applications and groundbreaking visible light communication (VLC) applications. The company also plans to use the technology to produce red GaN leds in the future.
Commenting on the fundraising, Caroline O 'Brien, CEO of Kubos, said: "We are pleased to have secured the continued support of LCIF2 and other shareholders and welcome a number of new investors which will help us achieve our objectives on both the technical and commercial side. We are also excited about the prospect of developing our own technical capabilities in new markets, such as improving the efficiency of native red microleds for AR/VR and displays, as well as leds that provide high switching speeds for visible light communication applications."
Desmond Astley-Cooper, head of Turquoise commented, "We are excited to be involved in the many uses of this exciting new material technology, including the future of small size LED devices."