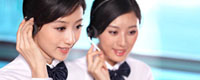 Name: Cassie.Huang
Tel: +86-755-27864416
Mobile: +86-15989366182
E-mail: cassie@rxxdisplay.com
Skype: cassie_1191
QQ: 2850818618





Company News
>> Can't beat BOE and TCL, Samsung admits defeat and shuts down LCD business 6 months ahead of schedule 8th,Sep,2022
As early as 2020, Samsung stated that it would shut down the LCD screen business because the price of LCD screens was too low, unprofitable, and even lost money.
More importantly, Chinese manufacturers, such as BOE, TCL and other manufacturers, are still expanding production based on cost advantages, resulting in further reductions in prices and making Samsung no hope of making money.
However, after the outbreak of the epidemic, the "home economy" broke out, resulting in an increase in shipments of flat panels, TVs, notebooks, etc., so the price of LCD screens also increased, so Samsung said that it would not close the LCD screen business, and then make a final profit.
Can't beat BOE and TCL, Samsung admits defeat and shuts down LCD business 6 months ahead of schedule
So in 2021, Samsung will continue to produce LCD screens, and this does make Samsung money.
However, when the time entered 2022, LCD prices fell sharply again, and Samsung's LCD business was unable to make money and began to lose money.
According to the data of the agency, if the price in January 2014 is 100, then in June 2021, the price index will reach 87, which has risen sharply. Of course, LCD screen manufacturers can make money.
But by April 2022, the price has dropped to only 41.5, a record low, and it is expected to reach 36.6 in September this year, a new low.