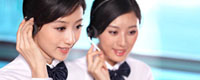 Name: Cassie.Huang
Tel: +86-755-27864416
Mobile: +86-15989366182
E-mail: cassie@rxxdisplay.com
Skype: cassie_1191
QQ: 2850818618





Company News
>> BOE refuses to pay 100 billion licensing fees, Samsung reduces its LCD panel purchases 10th,August,2022
With the transformation of Japanese and Korean display companies into production of new-generation OLED, MiniLED, and MicroLED display panels, and the reduction of LCD panel production capacity, Samsung even announced its withdrawal from the LCD panel business. Domestic manufacturers took advantage of the situation and quickly occupied the market share of LCD panels. After all, most of the panel display products currently on the market still use LCD panels. At present, most of the LCD panels used in TVs in the international market are provided by domestic manufacturers. Among them, BOE and Huaxing Optoelectronics are the two most prominent manufacturers.
As one of the main suppliers of Samsung LCD TVs, BOE actively stated that it is a supplier of Samsung in order to enhance its influence in the industry and expand its radiation range. This time, it's a shame for Samsung. You use my name for publicity, so you don't have to pay me the copyright fee?
Recently, according to foreign news, if BOE wants to continue to supply liquid crystal display panels (LCD) to Samsung, BOE must agree to Samsung's request and pay Samsung's 100 billion won licensing fee (equivalent to 52 million yuan). In this regard, BOE rejected Samsung's request, and Samsung subsequently reduced its purchase demand for BOE LCD panels.
Samsung's magic operation | Ask LG to reduce supply prices
Samsung and LG Display are the leaders in the global display field, and they are also the two largest TV companies in South Korea. As the world's largest TV maker, Samsung usually uses a variety of methods to reduce overall costs. Asking BOE to pay licensing fees may also be one of their ways to reduce costs.
Not long ago, Samsung had broken down with LG Disolay on the supply of OLED panels. Samsung's plan to purchase 2 million W-OLED panels from LG Display this year was shelved because Samsung wanted LG Display to be a supplier of W-OLED panels at a lower price than other TV manufacturers, including LG Electronics and Sony. This is really a magical operation, which makes people speechless.
It is worth mentioning that LG Display is already a leader in the field of OLED TVs at this time. At present, more than 95% of OLED TVs on the market use LGD's W-OLED panels. Although Samsung has also launched QD-OLED panels, the current TV brand is only used by its own Samsung Electronics and Sony, and there is no support from other TV manufacturers.
Samsung's Magical Operation | Product slow-moving delays supplier delivery
Some time ago, Samsung Electronics ordered all business groups to suspend procurement, and asked suppliers who have paid for orders to delay shipments until the end of July or reduce the number of parts, on the grounds that Samsung would conduct a mid-year inventory of internal inventory. After AVC Revo confirmed the news with upstream panel makers, panel makers including BOE/CSOT/HKC indicated that they had indeed received an oral notice from Samsung Electronics to suspend shipments.
The author believes that this is due to the dual impact of the economic downturn and the epidemic. Samsung encountered a backlog of goods and had to suspend the procurement plan and delay the delivery time of suppliers. In fact, not only Samsung, but also manufacturers such as Xiaomi and OPPO have made decisions to reduce their annual shipments in the form of a weak terminal market, but they are not as extreme as Samsung's direct suspension of purchases.
Apple's supply chain materials are wrong, BOE may become an alternative
Approaching Apple's autumn conference, the production of the iPhone 14 series has encountered problems. One is the memory supply issue. Samsung, Hynix, and Micron were originally scheduled as memory suppliers. However, due to the late product certification of Micron and Hynix, only Samsung can supply in the early stage, and the production capacity may decline. The second is the screen panels of the iPhone 14 and iPhone 14 Max models, which were originally mainly supplied by LG Display. LG Display is also relatively mature in OLED technology, but LG has some problems, and there are gaps in the supply chain. production progress.
In early July, an industry analysis agency said that BOE's AMOLED panels have officially passed Apple's iPhone 14 certification and are expected to ship within the year. From this point of view, BOE may become an alternative supplier of Apple's 14 series OLED panels.