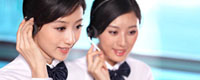 Name: Cassie.Huang
Tel: +86-755-27864416
Mobile: +86-15989366182
E-mail: cassie@rxxdisplay.com
Skype: cassie_1191
QQ: 2850818618





Company News
>> The end of the last spring? LCD new production line plans to ride a tiger 14th,July,2022
Recently, according to a report by Taiwanese media "Business Times", due to the continued decline in the price of large-size TV panels, BOE's third 10.5-generation panel production line planned to be built this year was stopped, and Huike also temporarily shelved the 10.5-generation panel production line. Generation line construction plan.
Since July last year, the prices of LCD panels of all sizes have been cut across the board. In just 3 months, the decline of 32-inch and 43-inch panels has exceeded the previous cumulative increase of nearly 13 months. In the fourth quarter, the decline of small and medium-sized panels below 55 inches slowed down, but the price of large-sized panels has fallen below the total cost.
Omdia statistics show that the current price of 65-inch panels is about $170-180, which is far less than the total cost of $250, and even close to the cash cost of $160. The price of 75-inch panels is $270, which also fell below the total cost of $350. The cost is close to the cash cost of $230.
Why is the total cost of large panels so high? Because these panels are basically produced by the 10.5 generation line, these panels need to bear the high depreciation cost of the production line from the moment they leave the factory.
The field of MiniLED and OLED has become the focus of domestic brand innovation
What is intriguing is that the reason why the domestic high-generation lines could be launched in a short period of time was precisely because these production lines had more competitive advantages in cost.
However, with the disorderly expansion of LCD production capacity in mainland China, these panel makers are now facing a difficult situation. After 50 years of industrial development and competition with other countries, the end and destination of the LCD industry has become very clear as all the core production capacity is attributed to China.
The end of LCD should not be the end of the thinking of Chinese entrepreneurs such as Wang Dongsheng, Chen Yanshun, and Li Dongsheng. With the strong rise of Chinese consumer electronics such as Huawei, OV, Xiaomi, and NIO, as well as emerging electronic terminals, the demand for core supply chains such as displays and chips is changing, from flat-panel TVs to folding screens, AR and VR.
Domestic industry investors should not be obsessed with the residual value of LCD, but embrace the next round of adventures with Huawei, OV, Xiaomi, and NIO, and start a new round of industrial competition with Samsung and LG, instead of blindly rejoicing their rivals , and got a chance to evade.