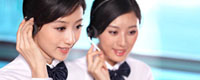 Name: Cassie.Huang
Tel: +86-755-27864416
Mobile: +86-15989366182
E-mail: cassie@rxxdisplay.com
Skype: cassie_1191
QQ: 2850818618





Company News
>> Domestic OLED screens are on the top: BOE will provide the first version of the screen for the iPhone 14 26th,May,2022
BOE has been supplying OLED screens to Apple for use in iPhones for two years.
But in fact, the OLEDs provided by BOE for the iPhone are not used for the first iPhone. What does that mean? In fact, the OLED screens provided by BOE to Apple in the past are just some replacement parts for iPhone models, not the first version that year.
It is BOE's screen, which is used for maintenance, replacement, etc., and the OLED screen on the newly released iPhone is actually not BOE's, but Samsung or LG.
Domestic OLED screens are on the top: BOE will provide the first version of the screen for the iPhone 14
But this time the iPhone 14 series may be different. According to media reports, Apple has signed an agreement with BOE for OLED displays'>LED displays, enabling the screen maker to supply components for the upcoming "iPhone 14" .
The total contract value may exceed 10 billion yuan, and BOE expects to supply Apple with OLED panels for 30 million iPhones this year.
The specific order is to provide a 6.1-inch version of the OLED screen for the iPhone 14 standard version, and it will be used on the first model. However, the price of the first batch of orders in the early stage may be around 50 million yuan, and the subsequent increase to 30 million screens will continue depending on the situation.