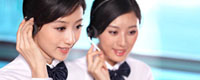 Name: Cassie.Huang
Tel: +86-755-27864416
Mobile: +86-15989366182
E-mail: cassie@rxxdisplay.com
Skype: cassie_1191
QQ: 2850818618





Company News
>> BOE OLED screen yield rate is 80%, LG is 85%, Samsung is 94%, why is there a gap 11th,May,2022
By the end of 2021, the proportion of OLED screens in global smartphones has reached 40%, and it is expected that by the end of 2022, this proportion will increase to 50%+, which shows that LCD screens are finally slowly abdicating.
In the global smartphone supply chain, the three major manufacturers of OLED screens are Samsung, LG, and BOE. These three manufacturers are also the OLED screen suppliers of Apple's iPhone.
BOE's OLED screen yield rate is 80%, LG's is 85%, and Samsung's is 94%. Why is there a gap?
All these show that these three manufacturers are the ones with the highest quality of OLED screens. After all, Apple has the most stringent requirements on the supply chain. If the standards are not met, they will not be adopted. There are no exceptions.
However, although these three major manufacturers are all suppliers of iPhone14, there are still differences in purchase volume. Among them, Samsung has the most, and Samsung will provide Pro series screens. BOE has the least, only providing the 6.1-inch screen of the standard version of iPhone14. .
In addition, some media also reported that although the OLED quality of the three major manufacturers is not much different, the difference in yield is still relatively large. As for LG, it has reached about 85% in 2021, while Samsung has reached 94% in 2021.
BOE's OLED screen yield rate is 80%, LG's is 85%, and Samsung's is 94%. Why is there a gap?
The yield rate of 80%, 85%, and 94% reflects a huge difference in product, capacity, and cost. So the question is, why is the yield rate of the three different so much? What is BOE lacking?
To be honest, the essence of any technological gap is still caused by the core technology and supply chain, and the same is true for OLED screens.
At present, on the OLED screen, the real difference between BOE and Samsung and LG is the vapor deposition in the backplane segment, which is also the key to yield.