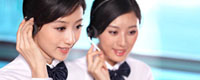 Name: Cassie.Huang
Tel: +86-755-27864416
Mobile: +86-15989366182
E-mail: cassie@rxxdisplay.com
Skype: cassie_1191
QQ: 2850818618





Company News
>> In 2021, these policies are related to Mini/Micro LED 19th,Jan,2022
Looking back on 2021, the Mini/Micro LED industry has developed rapidly, on the one hand, it comes from the efforts of enterprises in various links, and on the other hand, it comes from the strong support of the national government.
Since 2021, Mini/Micro LED and LED display have become high-frequency words, appearing many times in the policy documents of national and local governments.
January 2021: About 8K Ultra HD Display
The first is that in January 2021, the Central Radio and Television Station issued the "Technical Requirements for the Production and Broadcasting of 8K Ultra HD TV Programs of the Central Radio and Television Station (Interim)";
This document will provide technical specifications for the production and broadcasting of 8K ultra-high-definition TV programs. It is an important preparation for the 8K broadcast of the Tokyo Olympics and the Beijing Winter Olympics. It is an important milestone in the implementation of Taiwan's "5G+4K/8K+AI" strategy.
According to the expert news center, the "Technical Requirements" covers the production and broadcasting process of 8K programs, basic technical parameters of video and audio, technical requirements for video and audio production, technical requirements for general control system, technical requirements for broadcasting system, and technical requirements for broadcasting signal coding and compression. , distribution technical requirements, large-screen display technical requirements and ten chapters.
Among them, the main technical parameters of the large display screen of 8K ultra-high-definition TV programs are mainly point spacing and size, contrast, refresh rate, gray level, color temperature, color gamut, and need to meet the requirements of 8K resolution.
Under this requirement, AET, Leyard, Unilumin Technology, Ledman Optoelectronics, Nova Technology, Dongshan Precision, Han's Yuanheng and other related manufacturers jointly created the display screens for the live broadcast of the Spring Festival Gala in compliance with the "Central Radio and Television Station 8K" Technical Requirements for Ultra HD TV Program Production and Broadcasting (Provisional).
March 2021: Taxes on display industry such as "limited red and lifted" and Micro LED
Followed by March, successively introduced two favorable policies for the development of the LED display industry.
On March 12, the Market Management Department of the Ministry of Culture and Tourism issued the "Notice on Further Strengthening the Normalization of Epidemic Prevention and Control in Theaters and other performance venues, Internet service venues, and entertainment venues" to effectively prevent and control the new crown pneumonia epidemic. , to promote the orderly opening of cultural venues.
The notice mentions low-risk areas of the epidemic, and there will no longer be a unified limit on the proportion of the number of consumers received by theaters and other performance venues, Internet service venues, and entertainment venues. The party committees and governments of each province (autonomous region, municipality) will control the situation according to the local epidemic prevention and control situation. .