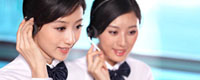 Name: Cassie.Huang
Tel: +86-755-27864416
Mobile: +86-15989366182
E-mail: cassie@rxxdisplay.com
Skype: cassie_1191
QQ: 2850818618





Company News
>> Yuan Universe" refreshing! Another incremental market for LED displays 5th,Jan,2022
Recently, Yuan Universe has been refreshing its screen frequently. The so-called meta universe is a virtual world parallel to the real world. However, for industry people, Metaverse is also a collection of many cutting-edge technologies. High-tech such as 5G, Internet of Things, and virtual engines can be integrated into Metaverse. Metaverse can contain everything, and LED displays play an important role in it. .
The display screen can be both the input channel and the output medium. Under the digital and intelligent era, the LED display screen has also ushered in new changes. Whether it is wearable devices such as VR/AR, or large LED display screens, new increments can be obtained under market changes.
The last article analyzed the display industry under the meta universe from the direction of wearable devices. This article will continue to explore the future direction of the LED display under the meta universe from the large-screen display.
The direction of the big screen market under "Meta Universe"
Different from wearable devices, the immersive large screen allows VR to jump out of the glasses and bring a sense of three-dimensionality intuitively. Currently, immersive large screens mostly exist in commercial applications. This year, the main battlefield is naked-eye 3D and XR shooting technology. At the same time, in the immersive experience market, scenes built with LED displays are gradually developing. Compared with the traditional large-screen display, "immersion" and "interaction" are two key points that the large-screen display under the meta-universe must have.
In the first three quarters of this year, outdoor digital media has grown substantially. With the empowerment of glasses-free 3D and other technologies, the marketing value and commercial value of outdoor media large screens have been released in the market.
In October 2020, the naked-eye 3D screen created by Lianjian Optoelectronics for the Yingjia Building in Taikoo Li, Chengdu, the spacecraft giant screen content was disseminated on the Internet, and the total number of views exceeded 320 million, and was reported by many official media. The naked-eye 3D So far it has become popular in the application market.
In this year, new naked-eye 3D large screens were built in various places, and they were also widely used in major celebrations. With the continuous development of naked-eye 3D, adding "interactivity" to the big screen has become the norm. While enhancing the diversification of business operators' marketing activities, it further stimulates consumer demand.