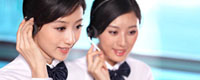 Name: Cassie.Huang
Tel: +86-755-27864416
Mobile: +86-15989366182
E-mail: cassie@rxxdisplay.com
Skype: cassie_1191
QQ: 2850818618





Company News
>> BOE held the iPhone13 OLED panel shipment ceremony, marking the official certification 9th,Nov,2021
In the process of iPhone 13 certification, BOE products have encountered difficulties in the properties of luminescent materials and touch screens, which were resolved through adjustments in materials and technology. In September of this year, BOE has obtained limited certification and risk mass production license for Apple iPhone 13, and the two parties agreed to make up for the shortcomings within a certain period of time before they can obtain official recognition and realize mass supply. One month later, BOE met Apple's demanding requirements.
According to data from RUNTO, in the first half of 2021, BOE delivered approximately 5.5 million pieces of iPhone 12, and as of October, BOE's overall shipment to iPhone OLED has reached 12 million pieces. In the first quarter of this year, BOE worked hard to ramp up production capacity and yield. Since May, monthly shipments to iPhone have stabilized at 1.5 to 1.9 million units.
Based on this judgment, the shipment of the Apple project in 2021 will be 15-16 million pieces, which greatly exceeds the industry chain industry's expectation for BOE to supply 10 million pieces at the beginning of the year. According to Apple's sales target of about 160 million OLED iPhones, BOE's supply share will reach about 10%.
On the whole, under the condition of stable supply of Apple iPhone panels, BOE's Mobile AMOLED shipments in 2021 are expected to reach 50 million units, accounting for nearly 10% of the global share. The Chongqing B12 project is expected to start Capa Up in January next year. In 2022, BOE shipments are expected to increase by 60% to 80 million pieces.
Next year BOE OLED is expected to be available for iPhone 14
Judging from the licensing pace of the iPhone 12 to 13 series and Apple's strategic demand, BOE is expected to supply LTPS OLED panels from the beginning of the iPhone 14 next year.
Apple's iPhone 14 plans to launch a total of 4 models of 6.06-inch basic model, 6.7-inch Plus, 6.0-inch Pro and 6.7-inch Pro Max next year. According to iPhone 13 rules, for the latter two models, Apple expects to use low-temperature polycrystalline oxide (LTPO) TFT. Among the first two models, the 6.06-inch basic model will still follow the LTPS TFT, and the 6.7-inch Plus has not yet determined whether to use LTPS or LTPO.
The first thing BOE can ensure is the 6.06-inch basic model, because the size of the iPhone 12 that was approved before and the basic iPhone 13 that was conditionally approved this year are both 6.06 inches. If the final 6.7-inch Plus is also the LTPS method, BOE can also look forward to supply.
Samsung will continue to work hard to maintain its advantages in LTPO technology and production. LGD and BOE's LTPO technology will also have an impact on the TFT mode of the 6.7-inch iPhone 14 Plus next year. At present, LGD and BOE are still immature on LTPO TFT. Therefore, the first LTPO panel used in iPhone 13 this year only comes from Samsung. Apple hopes to reduce its dependence on Samsung, but does not want its proportion to increase. If neither LGD nor BOE can supply LTPO OLED stably, from the perspective of Apple's supplier strategy, there is no need to apply LTPO to the three products in the iPhone 14 series.