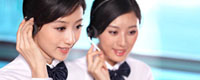 Name: Cassie.Huang
Tel: +86-755-27864416
Mobile: +86-15989366182
E-mail: cassie@rxxdisplay.com
Skype: cassie_1191
QQ: 2850818618





Company News
>> To develop potential business, LG wants to use OLED panels to break the wrist with Samsung 5th,Nov,2021
It can be seen that LG is developing potential businesses in the near future, such as OLED panels that can break the wrist with Samsung. If LG can really invest in OLED panels and compete for more OLED panel market share, it will not be a big problem to discard the mobile phone business.
As the commercialization of 5G technology matures and the global market for 5G smartphones is divided, domestic mobile phone manufacturers are catching up. Anyone who is not paying attention may be at risk of falling behind. LG, which used to shine in the market with its "Chocolate" and "Ice Cream" series, has repeatedly reported that it will shut down or sell its mobile phone department after experiencing long-term losses in its smartphone department. Finally, on the day of March 23, the Korean media "Dong-A Ilbo" threw heavy news, saying that LG was about to decide to close the smartphone department and withdraw from the mobile phone market.
LG did not find a suitable next home to take over its own mobile phone business, in desperation may have to shut down. Once became the world's third-largest mobile phone manufacturer and qualified to be in the first echelon in the mobile phone industry, how can a veteran mobile phone brand that is now defeated and defeated?
Business failure, give up struggling
LG's mobile division suffered long-term losses and was once supported by revenue from other parts of the company. Judging from LG's 2017 financial report, LG Electronics' profit and revenue in the year showed a substantial increase, but it was mainly due to the business of other departments; and LG's mobile business has been 23 consecutive years since the second quarter of 2015. There was a loss in the last quarter. As of the fourth quarter of last year, the department's cumulative loss was as high as 5 trillion won (approximately 29.3 billion yuan). The future of similar Sony phones is as uncertain.
Closing the mobile phone business to reduce losses seems to be LG's best retreat. LG's internal restructuring plan now seems to have been completed, it is reported that internal discussions will tend to completely shut down the mobile phone business. It's not that LG has not considered selling. LG Electronics' smart phone business still has a market in South Korea and North America, but its share is very small, so it is difficult to find buyers to take orders at high prices. LG has negotiated with two manufacturers of Vietnam's largest private company Vingroup on the sale of the smartphone division, but negotiations on these two transactions have broken down. Unable to sell, LG may therefore decide to close the entire smartphone business. According to reports, LG can share its decision on the fate of the business with employees as early as April.
All LG's promises to future smartphones are now hopeless. "Dong-A Ilbo" pointed out that LG has frozen all smartphone models that are expected to be launched in the first half of the year. LG's first rolling screen concept phone, LG Rollable, was expected to go on sale this year, and this plan was shelved along with the strategic smartphone Rainbow, which was planned to be launched in March of this year. The decline of LG phones is embarrassing.