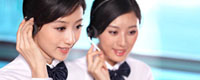 Name: Cassie.Huang
Tel: +86-755-27864416
Mobile: +86-15989366182
E-mail: cassie@rxxdisplay.com
Skype: cassie_1191
QQ: 2850818618





Company News
>> LCD panel prices have fallen sharply: TVs have finally started to cut prices 22th,Oct,2021
According to news on September 2, according to relevant sources in the industry chain, LCD TV panel prices have maintained a slight upward trend in July, but have seen a rapid decline since August. Since August, LCD panel prices have dropped significantly, and this trend is likely to continue until the end of this year. Finally, the price of TV sets has risen for almost a year, and now it is finally starting to cut prices.
Related consulting agencies have predicted that due to the serious supply and demand balance in the TV market, price increases will lead to a sharp drop in market sales. The price of LCD panels that started to increase in the second half of last year is expected to slow down in July. The price of small and medium-sized LCD panels will stabilize, and the price of large-sized LCD panels will continue to rise slightly.
Judging from the current situation, the prices of small and medium-sized LCD panels as well as large-sized LCD panels seem to have begun to decline. The recent price trends of some commodities have already reflected this trend.
A few days ago, Xiaomi announced that the Redmi MAX 98" and Redmi MAX 86" two large-size TVs have dropped by 2,000 yuan, and the prices have come to 17,999 yuan and 7,999 yuan respectively. The former is 2,000 yuan cheaper than last year's initial price, and the latter returns to the original price before the price increase. It can be seen from this that the price of large-size LCD panels has also begun to fall.
WeChat screenshot_20210902184011.png
The domestic TV sales data released by Aoweiyun.com shows that the cumulative domestic TV sales from January to July this year were only 19,945, 000 units, a decrease of 15.6% compared to the same period last year. The sales of small and medium-sized TVs have dropped sharply. Instead, the sales of large-screen and high-end TVs have continued to increase, so that this year there has been a rare situation of "decreasing in volume and increasing in value".