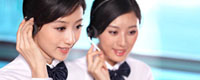 Name: Cassie.Huang
Tel: +86-755-27864416
Mobile: +86-15989366182
E-mail: cassie@rxxdisplay.com
Skype: cassie_1191
QQ: 2850818618





Recently, various localities have introduced some policies for the new display industry, such as Chongqing and Fujian, to promote the industry's faster development.
The Chongqing Municipal Science and Technology Bureau and other 6 departments jointly issued the "Chongqing Municipality's Implementation Rules for Further Promoting the Transformation of Scientific and Technological Achievements", and introduced 24 measures to solve specific problems in the transformation of scientific and technological achievements (referred to as "Promoting the Transformation of Scientific and Technological Achievements 24"), in order to relieve scientific and technological achievements. Add another fire to the reality "blocking point" in the transformation chain.
The Fujian Provincial Government issued the "Fujian Special Plan for the High-quality Development of Manufacturing during the 14th Five-Year Plan" (referred to as the "Plan"), highlighting the development of "increasing cores and strong screens" to extend the chain and replenish the chain...
In 2020, the new crown pneumonia will have a huge impact on the global economy. The global demand for remote conferences, distance education, and home entertainment will increase across the board, which will bring greater demand to the display industry. The industry as a whole shows an upward trend against the trend, and China's new display industry continues to maintain Good development momentum and rapid increase in shipments. The overall output value of domestic new displays is expected to exceed 400 billion yuan, a year-on-year increase of 7.5%; corporate innovation strength is gradually increasing, and the quality of technical layout is significantly improved; the speed of corporate mergers and reorganizations is accelerating, and the strength of leading companies is expected to increase Enhanced.
Looking forward to 2021, my country's new display industry will continue to maintain rapid growth, and the trend of agglomeration development will become more obvious. However, it is also facing repeated investment in low-end production lines, upstream materials relying on imports, and insufficient forward-looking technology reserves, which will bring about the subsequent healthy development of the display industry. Influence.
The display industry is a high-risk, high-investment, and high-tech industry. If it wants to develop rapidly, it still needs a tripartite force of 'local government + leading enterprises + investment and financing institutions'.