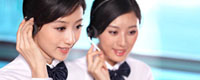 Name: Cassie.Huang
Tel: +86-755-27864416
Mobile: +86-15989366182
E-mail: cassie@rxxdisplay.com
Skype: cassie_1191
QQ: 2850818618





Company News
>> Lu Weibing: Xiaomi has occupied 50% of China's OLED TV market 14th,Sep,2021
Today, Xiaomi TV officially announced that the sales volume of new OLED products of Xiaomi TV exceeded 10,000 in 15 days, setting a new industry record.
In this regard, Lu Weibing, President of Xiaomi's China Region and International Department and General Manager of Redmi Brand, added: "My partner told me that it has occupied about 50% of China's OLED TV market, and it also shows that the current penetration rate of OLED TVs is too low. Therefore, our goal is to continue to popularize OLED TVs!"
It is worth mentioning that Xiaomi's Q2 performance released on August 25 showed that Xiaomi TV has ranked first in China for 10 consecutive quarters.
On August 10, Xiaomi Mi TV 6 OLED was officially released, positioning the first OLED TV for young people. In terms of price, the 55-inch retail price is 5699 yuan, and the initial price at 10 am on August 16 is 4,999 yuan.
Also released at the same time is the Mi TV Master 77 OLED, with a super shocking 77-inch OLED screen, priced at 19,999 yuan. It has been pre-sale in all channels. The deposit is 1,000 to 4,000, and the initial discount price is 16,999 yuan.
Lu Weibing said that Xiaomi TV may bring a new situation to the OLED TV market.
As early as 2019, Pan Jiutang, a partner of Xiaomi's industry investment department, expressed his opinion. He believes that the key factors for Xiaomi's success are:
1. Supported by a strong Chinese manufacturing/industry chain;
2. Xiaomi brand appeal and channel efficiency can save 10-30% of marketing/channel costs compared with traditional enterprises;
3. The cost scale effect of Xiaomi's explosive product strategy, simplifying the supply chain/finished products/material inventory brought by a large number of models.