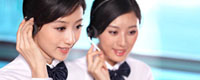 Name: Cassie.Huang
Tel: +86-755-27864416
Mobile: +86-15989366182
E-mail: cassie@rxxdisplay.com
Skype: cassie_1191
QQ: 2850818618





Company News
>> BOE and OPPO release next-generation under-screen camera technology, leading a new era of full-screen 24th,August,2021
On August 19, OPPO "Future Imaging Technology Conference" was held in Shenzhen. At the meeting, OPPO and BOE (BOE) made a major debut in the "Next Generation of Under-Screen Camera Technology". BOE's customized flexible OLED screen adopts the industry's first "one drive, one" technology to achieve a true 400PPI display effect, while matching OPPO's powerful self-developed algorithm blessing, which greatly optimizes the proactive experience and creates a new full-screen smartphone Times.
BOE's new generation of flexible OLED FDC (Full Display with Camera) under-screen camera technology completely eliminates the camera hole of the front camera on the original screen, and builds the front camera under the display screen. The 100% ultimate screen-to-body ratio creates a panoramic display effect without digging holes, allowing users to experience the perfect experience of a true full screen. In the under-screen camera technology, since the front camera is blocked by the screen, ensuring the shooting effect and screen display quality at the same time has become one of the biggest technical difficulties. BOE (BOE) flexible OLED FDC under-screen camera technology, the screen pixel arrangement is 400PPI, and through the use of the industry's first 1 pixel circuit to drive 1 OLED pixel unit design ("one drive, one" technology), so that each pixel can Being individually controlled, the "camera area" and "main display area" can simultaneously achieve a true high resolution of 400PPI. There are no thin lines on the edge of the camera area to display misalignment, to ensure that the display effects of the two areas are consistent, and the shooting and imaging effects reach the industry's leading level, becoming a vane leading the development of camera technology under the screen of mobile phones in the industry.
As people's demand for mobile phone viewing, entertainment, and video recording continues to increase, innovative display products such as full screens, folding screens, and sliding screens are accelerating their approach to popular life. Previously, OPPO and BOE jointly launched the "OPPO X 2021 reel". The "screen" mobile phone brings unlimited possibilities for flexible display innovative applications. As a global semiconductor display leader and IoT innovation company, BOE (BOE) continues to empower many innovative applications with the world's leading flexible display technology. According to data from Sigmaintell, in the first half of 2021, BOE (BOE) flexible OLED smartphone panel shipments amounted to approximately 25 million, a year-on-year increase of nearly 70%, and the market share of flexible displays ranked first in the domestic industry. , The world's second, its stable product quality and delivery capabilities have been highly recognized by many well-known brand customers, allowing more users to feel the good life experience brought by innovative displays.