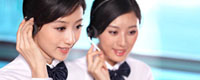 Name: Cassie.Huang
Tel: +86-755-27864416
Mobile: +86-15989366182
E-mail: cassie@rxxdisplay.com
Skype: cassie_1191
QQ: 2850818618





Company News
>> Apple will become the world's largest buyer of OLED panels: preparing for iPhone 12 13th,August,2021
It was previously reported that the iPhone 12 series that Apple will launch this year will all use OLED screens, and the new machine will include four models. If this is the case, then Samsung alone will supply OLED screens, it is definitely not enough.
According to the latest report, the iPhone 12 uses all OLED screens, which will also greatly stimulate the demand for OLED panels. Research institutions have predicted that Apple will be the world's largest OLED panel buyer this year.
According to the latest statement, Apple's expenditure on OLED panels this year will reach 9.8 billion U.S. dollars, accounting for 30% of global OLED panel expenditures. Second only to Apple in terms of OLED panel spending is Samsung. DSCC expects its spending of US$8.8 billion, accounting for 27% of the world's total.
According to previous news, Apple is expected to release four iPhones this year: a 5.4-inch iPhone, a 6.7-inch iPhone, and two 6.1-inch iPhones. These four iPhone models are expected to support 5G networks and are equipped with OLED (organic light emitting diode) panels.
It is reported that the four iPhone 12s will be equipped with A14 processors. In addition to the different screen sizes, their memory capacity is also different. For example, the 5.4 and 6.1-inch entry versions have 4GB of memory, and the highest is 256GB of storage. .1 and 6.7 inches are 6GB, up to 512GB storage.
As previously rumored, Apple may adjust the entry storage of the iPhone 12 series, from the 64GB of the previous iPhone 11 series to 128GB. The corresponding selling price of the new machine is US$649, which is about RMB 4615. The expensive one reached US$1399, or about 9945 yuan.