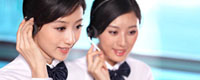 Name: Cassie.Huang
Tel: +86-755-27864416
Mobile: +86-15989366182
E-mail: cassie@rxxdisplay.com
Skype: cassie_1191
QQ: 2850818618





Company News
>> The yield rate of OLED panel products is lower than expected? BOE responded 2nd,August,2021
On July 27, some media reported that the yield rate of small and medium-sized OLED panel products supplied by BOE to Apple was not as good as expected, and Apple added orders from Samsung and LG.
In response, BOE responded: "We have not disclosed the cooperation status of individual customers."
Earlier, according to a Korean media report from Korea Times, Apple screened the manufacturers of OLED screen iPads, and finally finalized Samsung and LG. BOE was "out" because the yield rate was not as good as expected. According to the report, an industry executive familiar with Apple's supply chain revealed that Apple has signed OLED supply agreements with LG Display and Samsung Display. The two companies will be responsible for providing small OLED panels for Apple's upcoming iPad models.
Among them, Samsung will receive most of the orders to provide Apple with approximately 120 million OLED panels for the future iPad. In addition, LG will provide 50 million OLED panels for the next-generation iPad, more than double the number of previous orders. LG's E6-3 production line has been designated for the production of OLED displays for the future iPad.
However, some believe that the iPad equipped with an OLED display is still in the confidential research and development stage, and there is still considerable time before mass production, and there seems to be variables at the supplier level. And for Apple, the cost of OLED is higher, and Samsung and LG have little room for bargaining. They still have time to consider and make choices.
In 2021, BOE's journey to becoming an Apple supplier can be said to have had twists and turns. On May 6, 2021, Etnews reported that Samsung Display and LGD have confirmed that they will provide flexible OLED panels for the iPhone 13 to be launched this fall. BOE, which became the first iPhone OLED panel supplier in 2020, has not yet received supply approval.
On May 12, 2020, Korean media OLED industry reported that in 2020, BOE will continue to supply Apple's LTPS OLED iPhone 13 models. At that time, people in the supply chain said that in order to further expand the supply level, BOE had previously placed hundreds of millions of yuan in orders for Apple's special equipment to produce flexible screens for the iPhone 13. According to industry speculations, the BOE 6-generation flexible AMOLED production line is expected to supply at least 20 million flexible screens for Apple in 2021.
On July 17, 2021, some media reported that research institutes expect that most of the 172 million OLED screens Apple will purchase for the iPhone this year will be used in the iPhone 13, and it is expected that there will be 106 million OLED screens, accounting for This is 61.6% of Apple's purchases in 2021. However, the research institute did not give the specific number of OLED screens Apple will purchase from the three companies, nor did it disclose whether BOE's OLED screens will be used in the iPhone 13.
According to the forecast of Zhiyan Consulting, the global OLED market will be 44.7 billion U.S. dollars in 2022, with a CAGR of 15% from 2020 to 2022.
BOE's performance forecast for the first half of 2021 shows that the company expects to return to the parent net profit in the first half of 2021. Billion to 12.7 billion yuan, an increase of 1001% to 1018% year-on-year.
This article comes from Yiou, original article, author: Yuan Jingming. For reprinting or cooperating, please click on the reprinting instructions, reprinting in violation of regulations must be investigated by law.