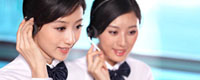 Name: Cassie.Huang
Tel: +86-755-27864416
Mobile: +86-15989366182
E-mail: cassie@rxxdisplay.com
Skype: cassie_1191
QQ: 2850818618





Company News
>> LCD exit? It is rumored that the domestic mid-to-high-end new machine screen will be dominated by OLED 12th,July,2021
Recently, Xiaomi Lu Weibing launched a new survey on Weibo. He said that in the Weibo survey last year, many people still chose LCD screens instead of AMOLED screens. According to the latest data, more people tend to choose AMOLED screens this year. For example, the Redmi K40 series has fully adopted AMOLED screens.
Redmi director Wang Teng said in a recent comment that he would not consider launching the Snapdragon 870 LCD phone, the Redmi K30S Extreme Edition is still in stock.
LCD exit? It is rumored that the domestic mid-to-high-end new machine screen will be dominated by OLED
It is reported that, on the other hand, there will be fewer and fewer LCD screen mobile phones. Weibo blogger @数码闲聊站 said that in addition to some of the stock-changing matryoshka machines, this year's domestic mid-to-high-end new machine screens are dominated by OLED, even the previous generation of LCD will switch to OLED, and Similar DC dimming will be gradually abandoned.
In March this year, data from the research institute TrendForce showed that due to the increasing use of AMOLED in the mid-end market with competitive prices, the number of AMOLED smart phones on the market this year will reach 39%. It found that a-Si LCD models are still in demand in the low-end market, but the market share of LTPS LCD models continues to decline.