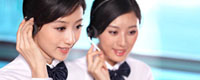 Name: Cassie.Huang
Tel: +86-755-27864416
Mobile: +86-15989366182
E-mail: cassie@rxxdisplay.com
Skype: cassie_1191
QQ: 2850818618





Company News
>> It is rumored that BOE will still supply OLED screens for Apple iPhone 13 series 12th,July,2021
Today (12), according to Korean media reports, Samsung Display and LG Display will provide flexible OLED panels for the iPhone 13 to be launched this fall, while BOE has not yet received supply approval.
However, according to supply chain sources, after BOE became an iPhone 12 screen supplier last year, BOE will continue to supply Apple's LTPS OLED iPhone 13 models this year.
Supply chain sources also said that in order to further expand the supply level, BOE has previously placed hundreds of millions of yuan in Apple special equipment orders to produce flexible screens for the iPhone 13. According to industry sources, it is expected that BOE's 6th generation flexible AMOLED production line will be at least this year. Apple supplies about 20 million flexible screens.
Earlier news revealed that the iPhone 13 series has four models, namely iPhone 13mini, iPhone 13, iPhone 13Pro, and iPhone 13ProMax. Among them, Pro series models will use 120Hz LTPO OLED panels and support 120Hz high refresh rate, while iPhone 13, 13mini will continue to be equipped with LTPS backplane OLED screens.
It is understood that in addition to the exposure of the supply information on the screen, the design information of the fuselage has also been exposed. Information shows that the positions of the cameras and noise reduction microphones of the iPhone 13 series have been swapped, and the two cameras are distributed diagonally.
The whistleblower also revealed that the iPhone 13 series may be equipped with both Face ID and Touch ID, an optical fingerprint scanner will be built into the screen, and a smaller front camera, facial recognition components and structured light components, earpieces will also be used. The position will also move up to the border and so on.