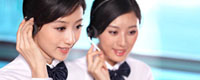 Name: Cassie.Huang
Tel: +86-755-27864416
Mobile: +86-15989366182
E-mail: cassie@rxxdisplay.com
Skype: cassie_1191
QQ: 2850818618





Company News
>> Sharp OLED panels aim at the first external sales of the medical market 1st,June,2021
Recently, Sharp announced that it has developed an OLED module for the medical market and will start delivering it to FINDEX, a Japanese medical system manufacturer, in August 2020. It will be used in visual inspection equipment and is scheduled to start in early 2021. Sales. This is Sharp's first external scale sale since it started producing small-size OLED panels in 2018.
Sharp's presence in the OLED market is minimal. At present, the shipments in the small-size OLED market are dominated by Korean products, and Samsung (SDC) accounts for more than 80% of shipments. According to data from RUNTO, in the first half of 2020, 202 M pieces of small-size OLED panels will be shipped globally. Samsung shipped 165M tablets, accounting for 81.2%. The remaining market share is divided among BOE, LGD, Visionox and others.
2020 H1 small-size OLED panel market share ranking
Data source: RUNTO, unit:%
Therefore, Sharp's presence in the OLED market is minimal. But in fact, Sharp has a 4.5-generation OLED production line with a monthly production capacity of 7.5K/month in Sakai City, Osaka Prefecture, Japan. It has been producing small-size OLED panels since 2018 and used it on its own high-end mobile phones, but it has never Realize large-scale sales externally.
Relying on the important position of the parent company Hon Hai Group in Apple's supply chain, Sharp has always been the main supplier of Apple's LCD panels, but its OLED screens have not passed Apple's test, and its own mobile phone sales are too low. RUNTO analyst Joyce believes that the lack of shipments has also affected the research and development of high-quality panels to a certain extent. Sharp Kong has ambitions in the construction of OLEDs, and it has surpassed other panel makers in technology and scale. Not very realistic. At the same time, LGD, China's domestic BOE, Visionox, etc. are rapidly eroding Samsung's share.
On September 22 this year, BOE revealed at the Mianyang Science and Technology Expo New Display Industry Forum that in terms of flexible OLED, BOE's current market share is about 20%, and its corporate target for 2024 is 40%. In contrast, Sharp started to circulate news of exiting the small-size OLED panel market as early as 2019 due to very few shipments.
Sharp's choice is to take a stance, and on a high-refresh rate OLED panel, Sharp's performance is quite aggressive. Earlier this year, Sharp released Aquos Zero 2 in Taiwan, China, and its screen refresh rate reached 240Hz. On September 12, Sharp once again released a 240Hz high refresh rate mobile phone in Japan. It is said to be the world's first Android 11+240Hz high refresh rate mobile phone Aquos Zero 5G Basic. It uses a 6.4-inch OLED screen with a resolution of 2340×1080. , The screen shape is a water drop.
On October 1, Sharp, which has fallen behind in the consumer OLED market, established a new legal entity "Sharp Display Technology" (abbreviated as SDTC). SDTC is 100% owned by Sharp and located in Kameyama City, Mie County. Will focus on the development of Micro LED.