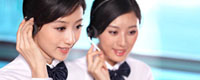 Name: Cassie.Huang
Tel: +86-755-27864416
Mobile: +86-15989366182
E-mail: cassie@rxxdisplay.com
Skype: cassie_1191
QQ: 2850818618





Company News
>> Apple is the largest purchaser of smartphone OLED panels in 2021 20th,April,2021
IT House News on April 20 Today, market research organization Omdia released a report that Apple is becoming the largest buyer of OLED panels for smartphones, and the purchase volume in 2021 will reach 169 million. Among them, Samsung Display is expected to supply 110 million pieces, LG Display will supply 50 million pieces, and BOE will supply 9 million pieces. Omdia: Apple is the largest smartphone OLED panel purchaser in 2021, followed by Samsung and Xiaomi
According to the report, Samsung Electronics' mobile phone OLED panel purchases closely follow Apple, purchasing 157 million pieces for Galaxy models, and Xiaomi ranks third. It is expected to purchase 67 million pieces in 2021.
In addition, among all brands and OEM manufacturers, Apple's OLED panel adoption rate is the highest, reaching 78%. Omdia: Apple is the largest smartphone OLED panel purchaser in 2021, followed by Samsung and Xiaomi
IT Home understands that Omdia's previously released data show that OLED panels accounted for 29% of the total smartphone display shipments in 2020, and it is expected that OLED will account for 40% in 2021, which will make OLED a new smartphone display. Mainstream.
Omdia believes that the main growth drivers of OLED in smartphone displays are as follows:
Apple continues to use flexible OLED in the iPhone series, especially after iPhone12.
The Samsung Galaxy series continues to grow.
A large number of newly launched 5G smartphones have adopted OLED. The combination of 5G and OLED will become a must for most smartphone companies' high-end models.
Because OLED has HDR function and high contrast, the color reproduction is good, the picture performance of OLED is better than LCD.
The OLED adoption rate of Chinese mobile phone brands is also increasing, whether it is rigid OLED or flexible OLED, such as OPPO, vivo and Xiaomi.
The OLED production capacity and shipments of mainland Chinese manufacturers continue to expand, leading to a further decline in OLED prices and costs.
Deformable smartphones, especially folding, curling and retractable phones, will help maintain the high-end image of OLEDs.
The standards of OLED materials and driver ICs also contribute to the growth of OLED supply.
Product reliability and production yield are improved.
The deepening of product differentiation, especially in the high-end market, especially Chinese manufacturers, most of the new models will be equipped with flexible OLED.
LTPO is different from the traditional LTPS backplane. With the introduction of LTPO, the power consumption of mobile phones can be further reduced. Omdia: Apple is the largest smartphone OLED panel purchaser in 2021, followed by Samsung and Xiaomi