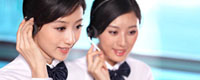 Name: Cassie.Huang
Tel: +86-755-27864416
Mobile: +86-15989366182
E-mail: cassie@rxxdisplay.com
Skype: cassie_1191
QQ: 2850818618





Company News
>> Out of the Galaxy S21 supplier: BOE is still fighting for Samsung's future OLED panel orders 31th,July,2020
A few months ago, it was reported that Samsung Electronics was looking for alternative OLED suppliers other than Samsung Display for the next-generation Galaxy S models. Among them, BOE was exposed to participate in early communication, but it is said that the tested products did not meet Samsung's quality requirements.
However, the latest news from Korean media said that BOE is still trying to win Samsung's future screen orders, although multiple sources have revealed that the S21 order is definitely out of play.
BOE is currently the world's largest LCD panel manufacturer and is tapping the potential of the OLED business to cultivate new growth and profit momentum. Undoubtedly, if it can be favored by Samsung Galaxy S models, it will be a huge affirmation for BOE.
Regrettably, the reason why Samsung Electronics finally excluded BOE in the device selection of the Galaxy S21 is still unknown. Some analysts believe that it must be the brother company Saymsung Display (Samsung Display) that has taken some measures, such as giving it to the Samsung mobile department. Lower quotation etc.
At present, BOE's OLED has entered the Apple Watch supply chain. It is rumored that BOE will start supplying screens for iPhone as soon as the iPhone 12 series.