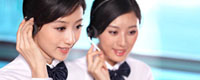 Name: Cassie.Huang
Tel: +86-755-27864416
Mobile: +86-15989366182
E-mail: cassie@rxxdisplay.com
Skype: cassie_1191
QQ: 2850818618





Company News
>> Real full screen is coming, mass production of off-screen cameras next year: OPPO debut 28th,May,2020
According to media reports, Huaxing Optoelectronics revealed that off-screen camera technology will be mass-produced and commercialized next year.
Prior to this, OPPO demonstrated the prototype of the OPPO under-screen camera at the MWC Shanghai Station and the Future Technology Conference.
It is reported that the OPPO under-screen camera prototype uses a new customized screen. The front camera camera area has low reflection and high transmittance characteristics to ensure that the light can fully penetrate the glass when taking a selfie and ensure the image quality.
Foreign media Android Authority praised the self-portrait of the camera prototype under the OPPO screen: the experience effect is very good.
It is worth noting that the flexible AMOLED screen of the OPPO under-screen camera solution prototype was provided by Huaxing Optoelectronics, which makes people speculate that OPPO may launch this technology.
Considering that OPPO will launch new products of the Find X series next year, this is OPPO's product line for positioning high-end flagships, so the possibility of Find X's first off-screen camera technology is not ruled out.
There is no doubt that the supply chain and mobile phone manufacturers are promoting the mass production and commercial use of under-screen cameras, hoping to achieve it as soon as possible. This year OPPO was the first to demonstrate this advanced technology, so it is not ruled out that OPPO will debut.
If the under-screen camera is mass-produced and commercialized, then the real full-screen era begins.